The world's first 360-degree blockchain solution that puts consumers at the heart of your mission
Consumers are hungry for more. More transparency. More accountability. More personalisation. 
Power your brand with an end-to-end product ecosystem  that connects effort to impact to engagement. Leverage blockchain beyond verification and authentication to launch loyalty programmes and more.  
Are you ready to redefine the future standard of your industry with OrgChain?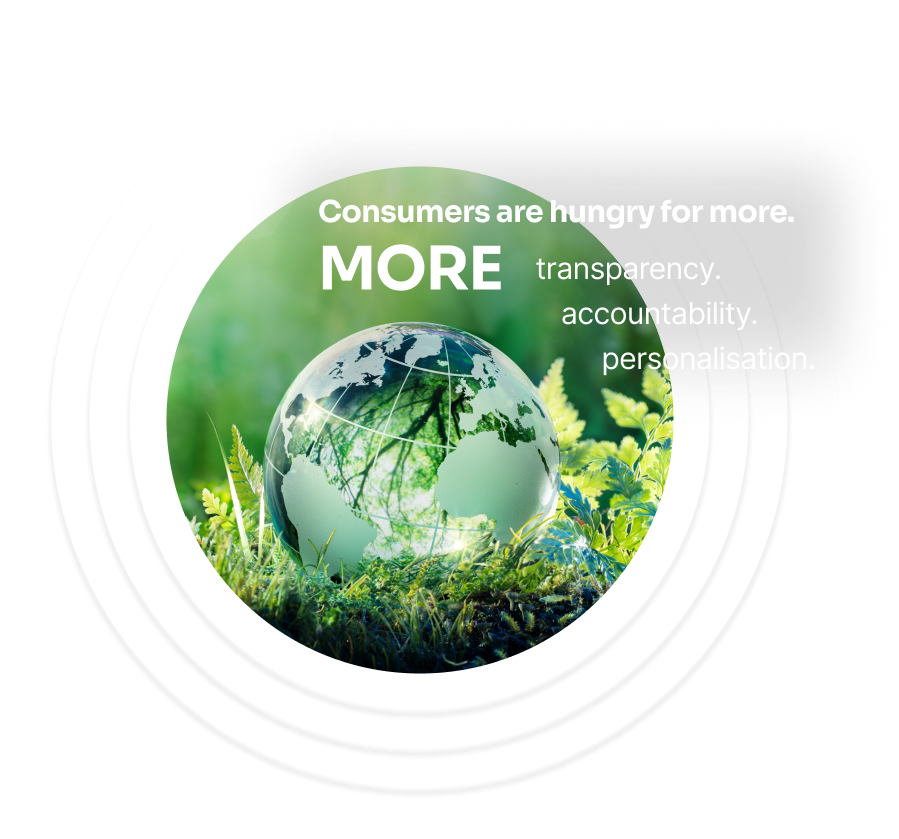 Consumers don't just want to believe.
They want
proof
engagement
personalisation
real impact

Integrating OrgChain's 360-degree blockchain solution strengthens your competitive advantage for transformative change. Leverage reliable technology to meet your commitments on third-party standards, from fair trade practices to organic certifications, decarbonisation, regulatory and more.
Unlike other solutions, we go one step further in helping you deliver value to your consumer. OrgChain not only helps you to overcome the data gap to engage directly with your end-consumers, but it also helps you to turn those insights into game-changing loyalty programmes and personalised marketing campaigns for your customers.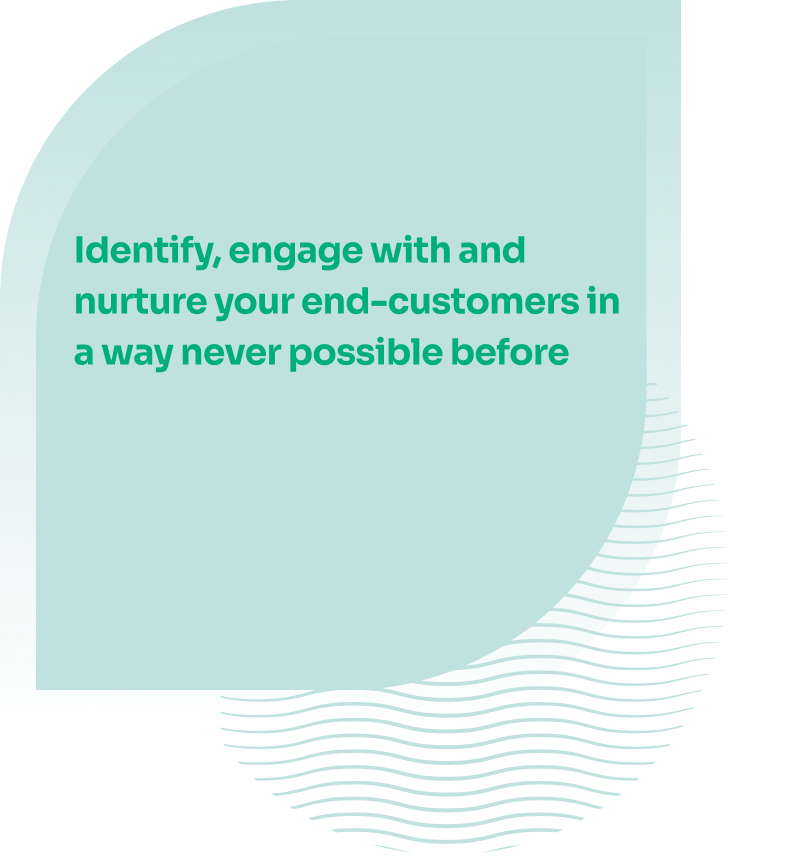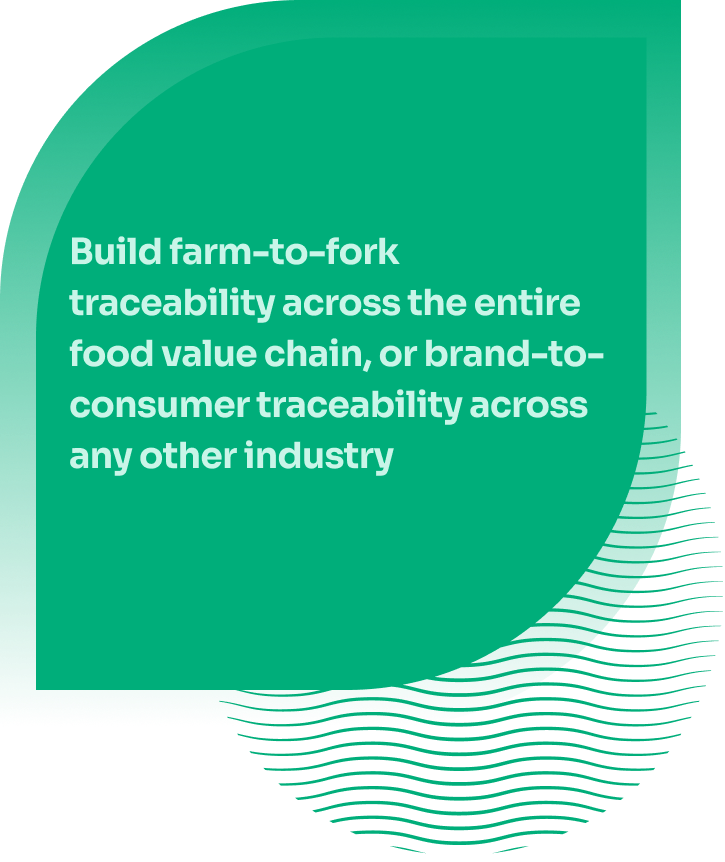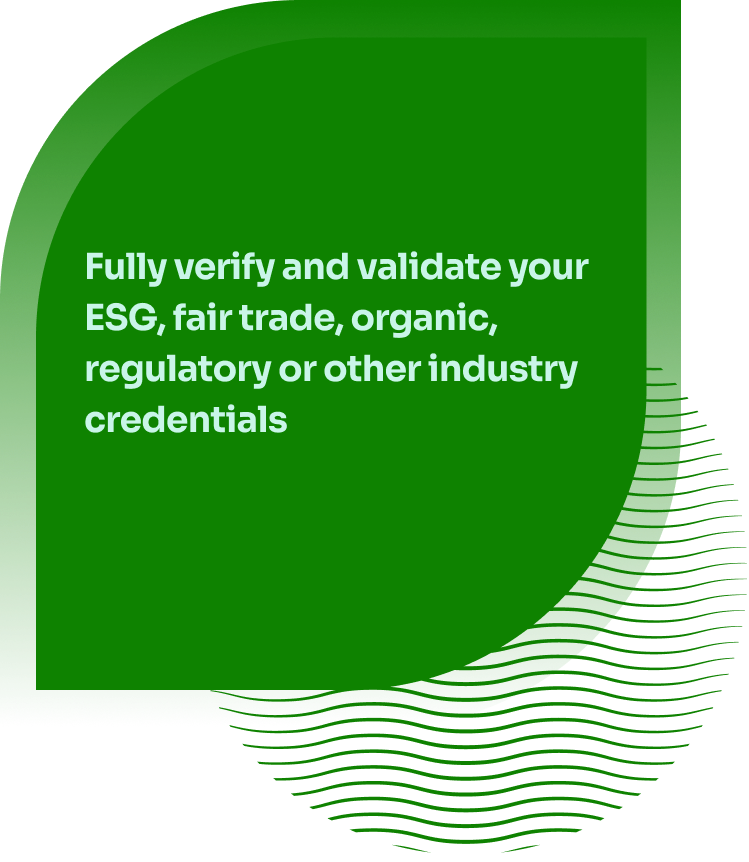 OrgChain unifies the value chain through its comprehensive and revolutionary blockchain solution, whether that's from farm-to-fork or brand-to-consumer. Our first-of-its-kind solution gives you a powerful competitive advantage by helping you to achieve the 3 T's that are shaping the future of your industry: trust, transparency, traceability.
For brands, the challenge is not just fulfilling organic or sustainability commitments but communicating these commitments in an impactful and convincing way. OrgChain solves this challenge for you by helping you to put the power of proof in the hands of your consumers.
OrgChain delivers benefits for brands, manufacturers, retailers, investors, and more
We are on a mission to help you shape the future of our planet
Join us in creating a climate-positive future through transparent farming and blockchain technology.
We do this by using the power of data to develop a product ecosystem that is both transparent and verified. Our goal is to work with actors across industries – from farmers to investors and brands to retailers – to shape the future of our planet for the better.